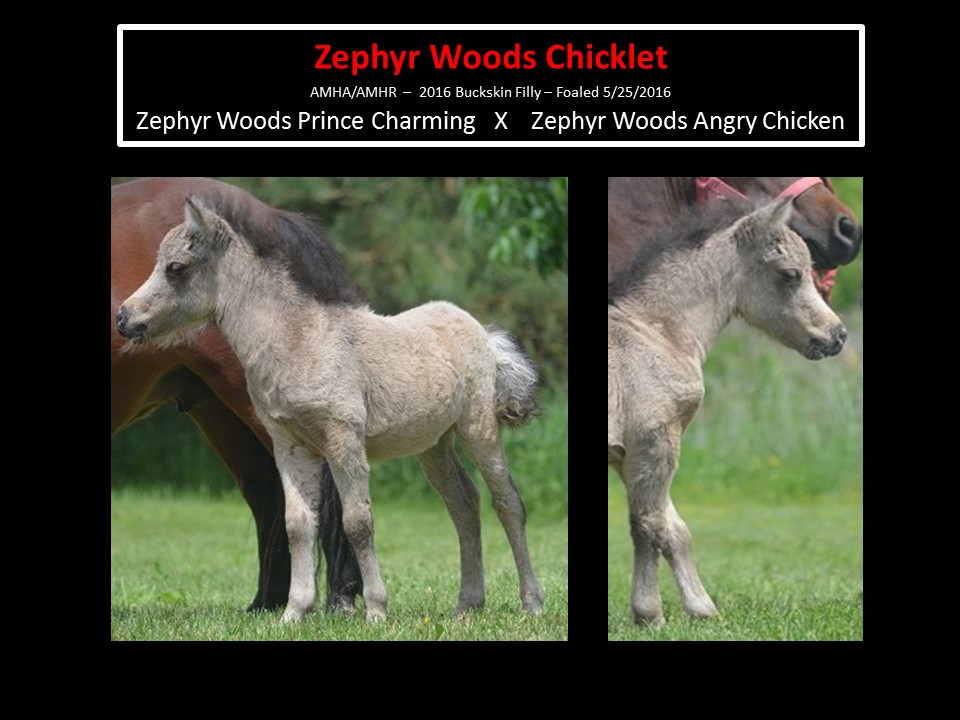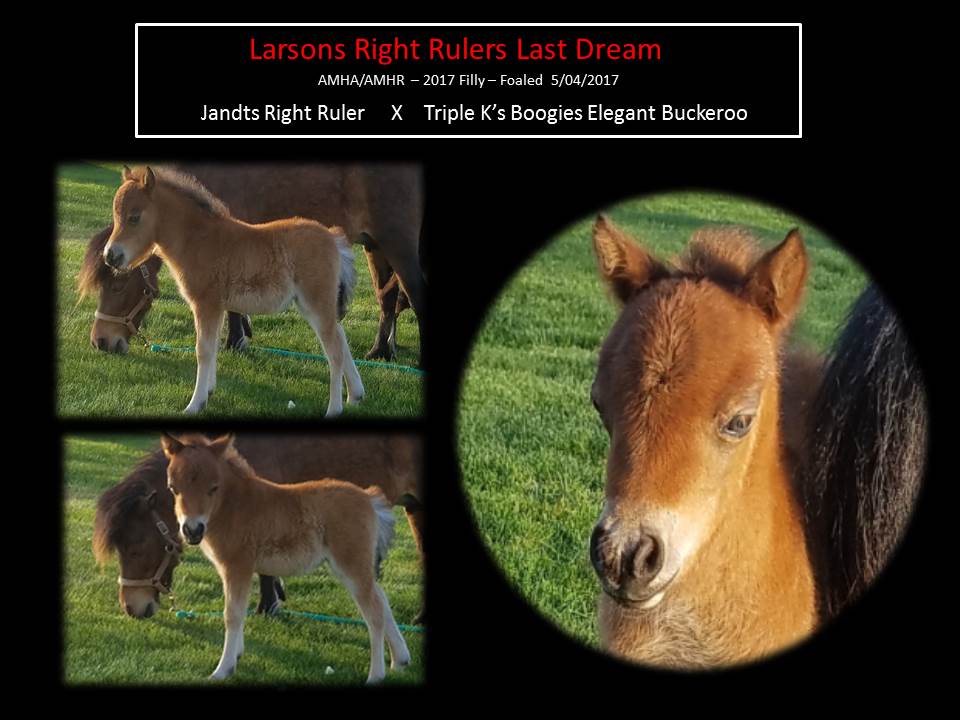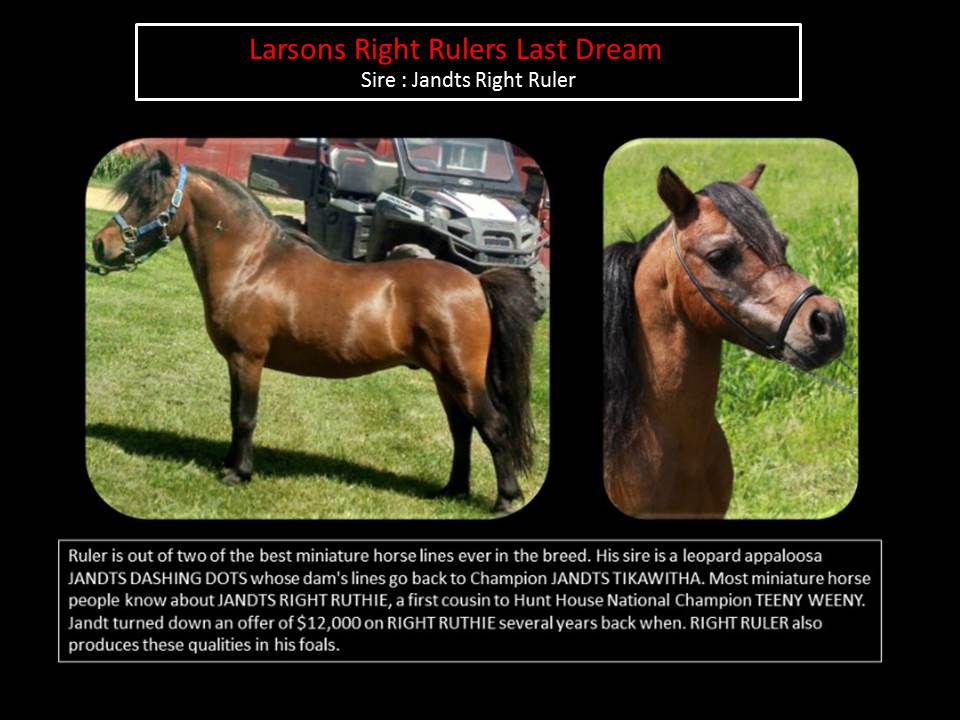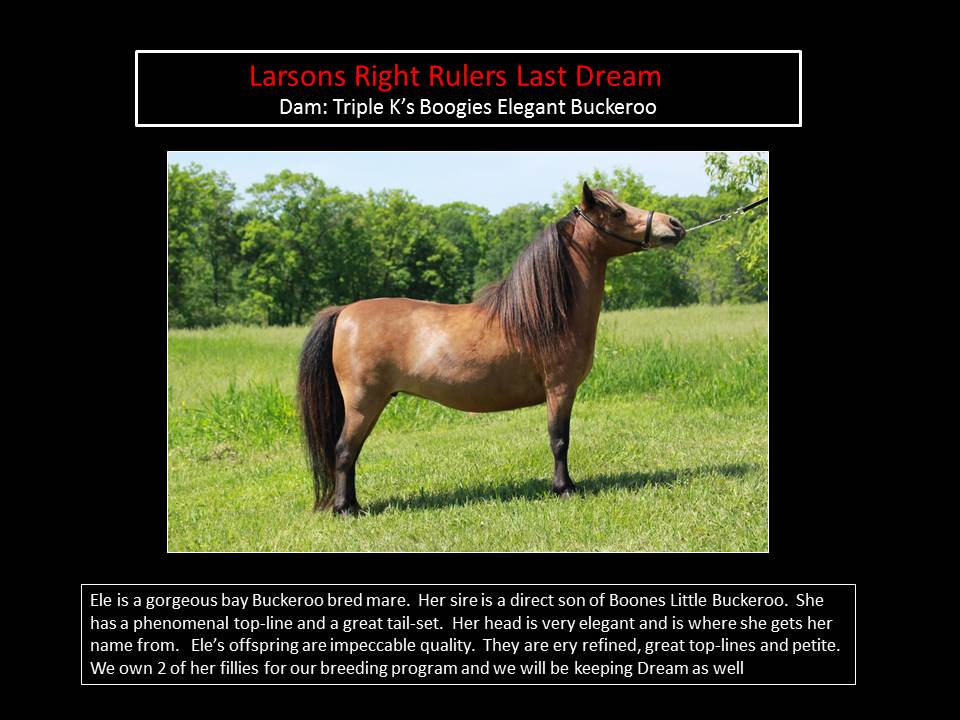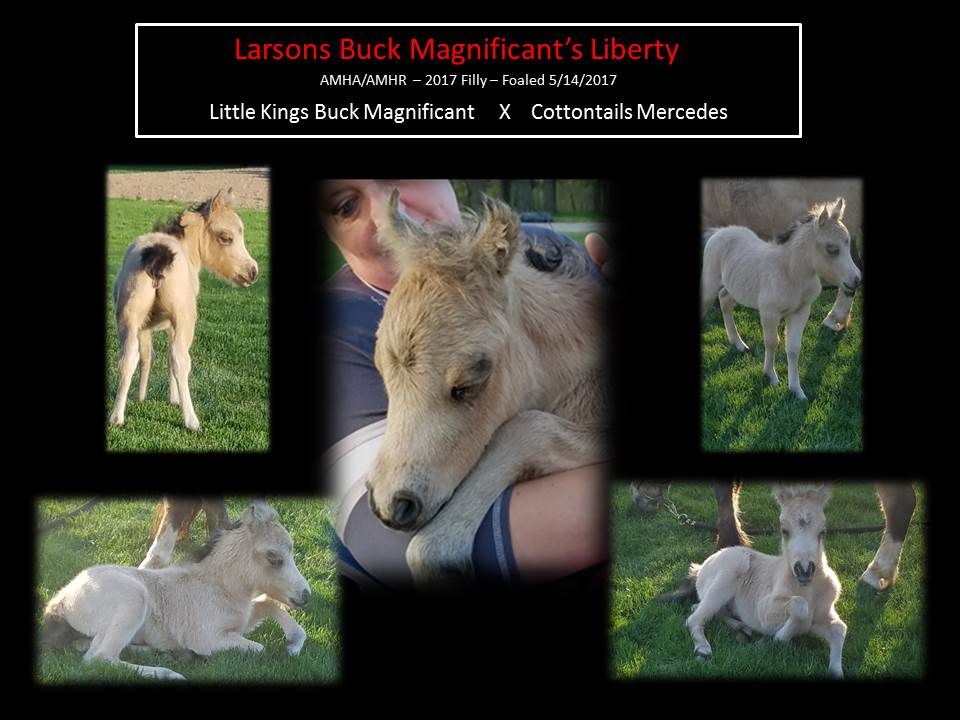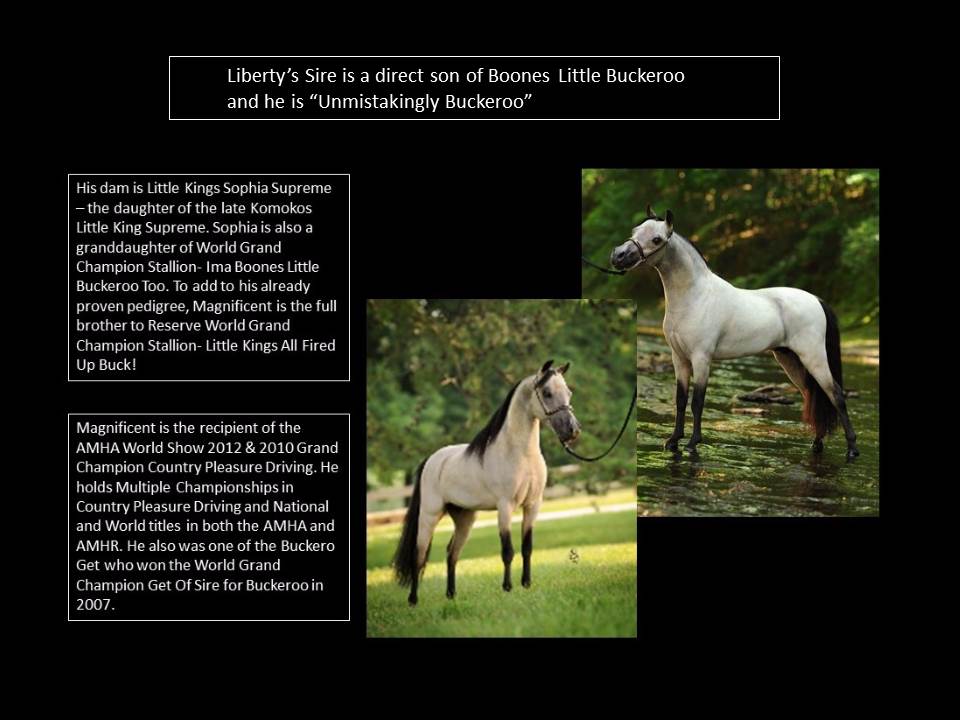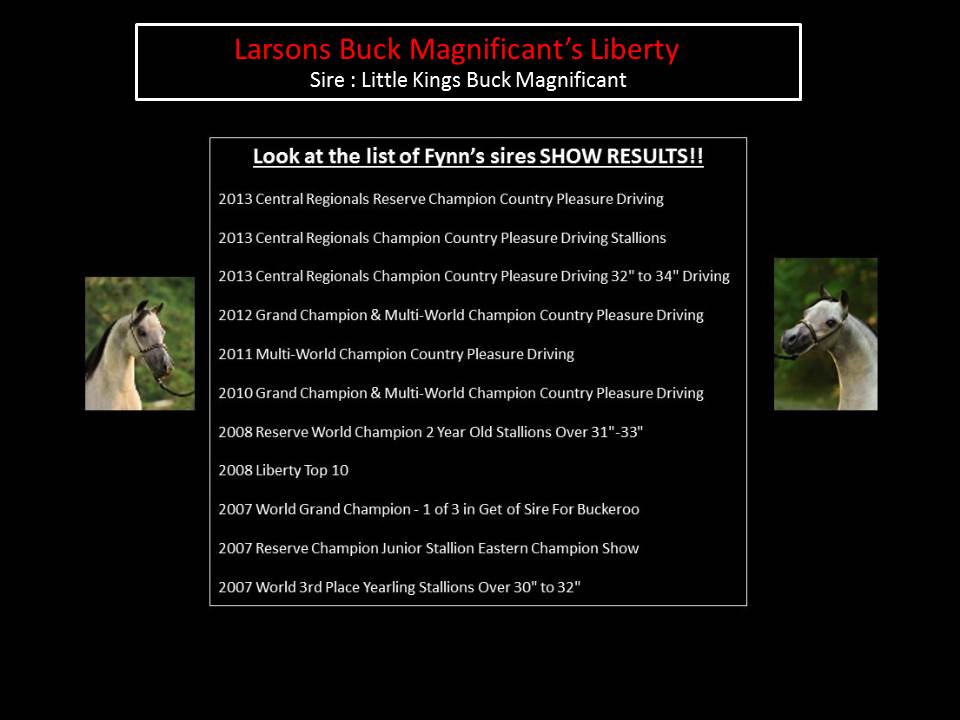 Larsons Magnificant Bucks Liberty
Dam : Cottontails Mercedes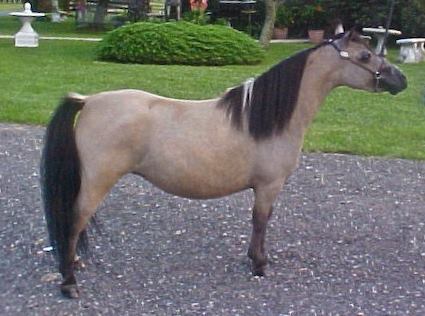 LIberty's dam is our Buckskin Pinto. She is a remarkable mare. Her coat is golden buckskin with very black points. She has a dishy head, doe like eyes, pointed ears, straight top-line and a great tail set.
Mercedes is an important part of our breeding program. Her Stout's breeding brings a quality to our herd.
Larsons Jokers Perfect Little Kia
AMHR / AMHA 2017 - Subaled 6-16-17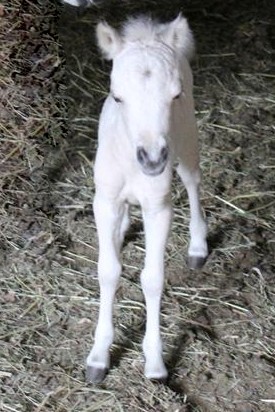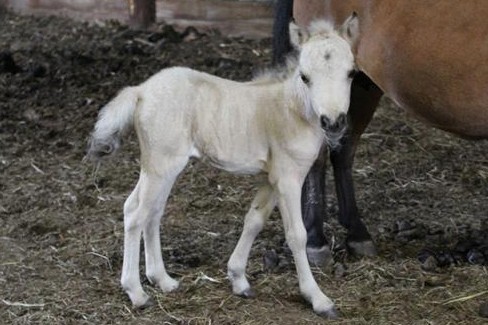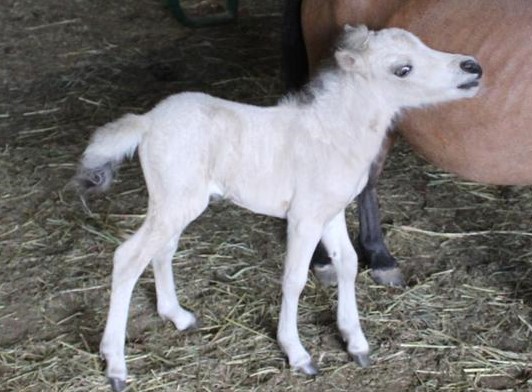 Triple K's Jokers Mister Perfect x Utopias Toy Buckeroo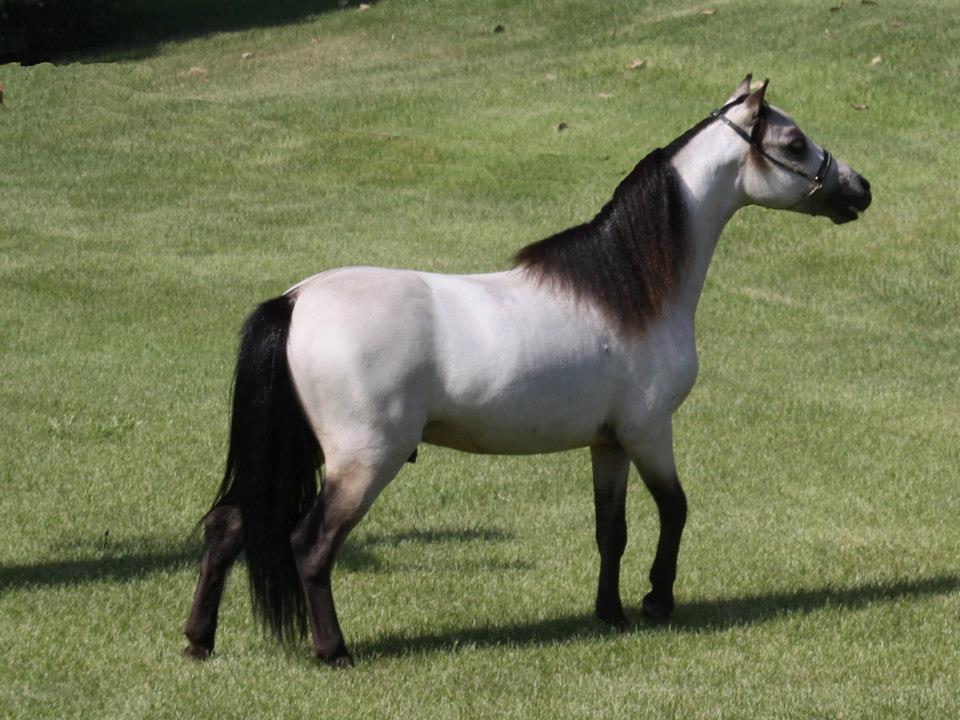 Toy has tiny babys year after year but this little girl is tiny tiny. She is 14" tall. She is the first baby for us out of Mr. Perfect and she is a keeper for sure.
Triple K s Jokers Mr. Perfect X Utopias Toy Buckeroo