Triple K's Jokers

Mr.

Perfect
29" Buckskin Stallion - Foaled 2011
Ravenwoods Medalion No Laffin Matter X Chance of Gold Czarina
L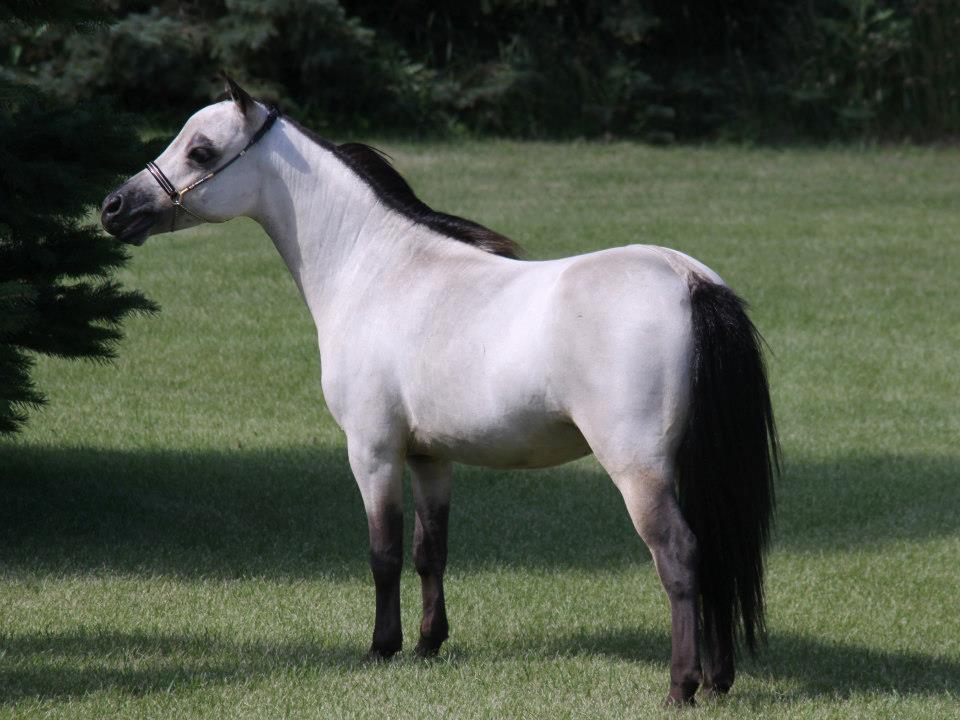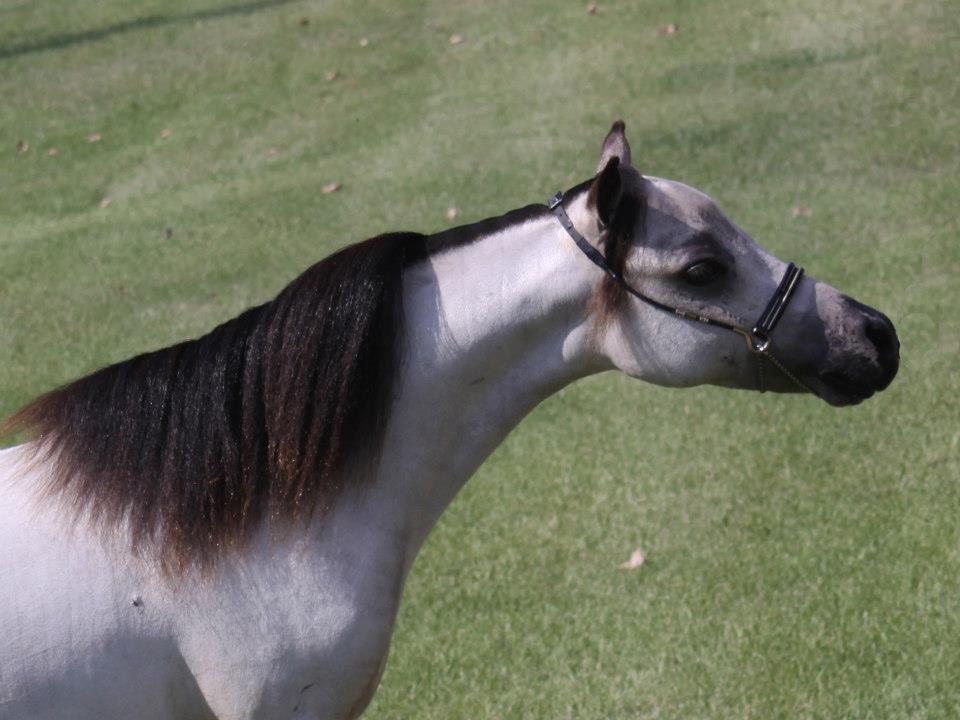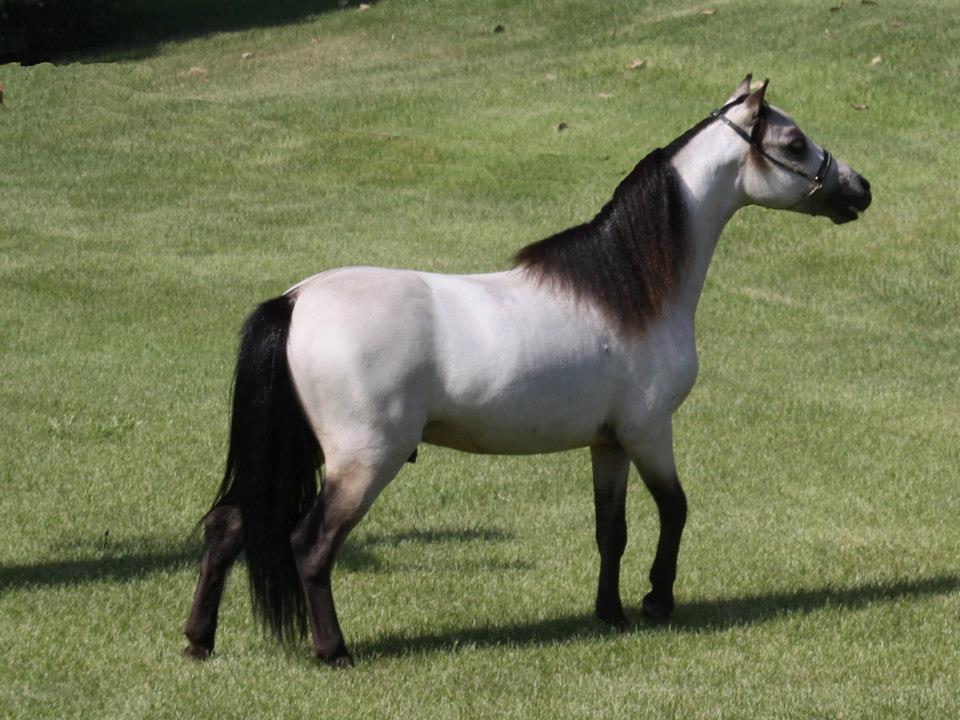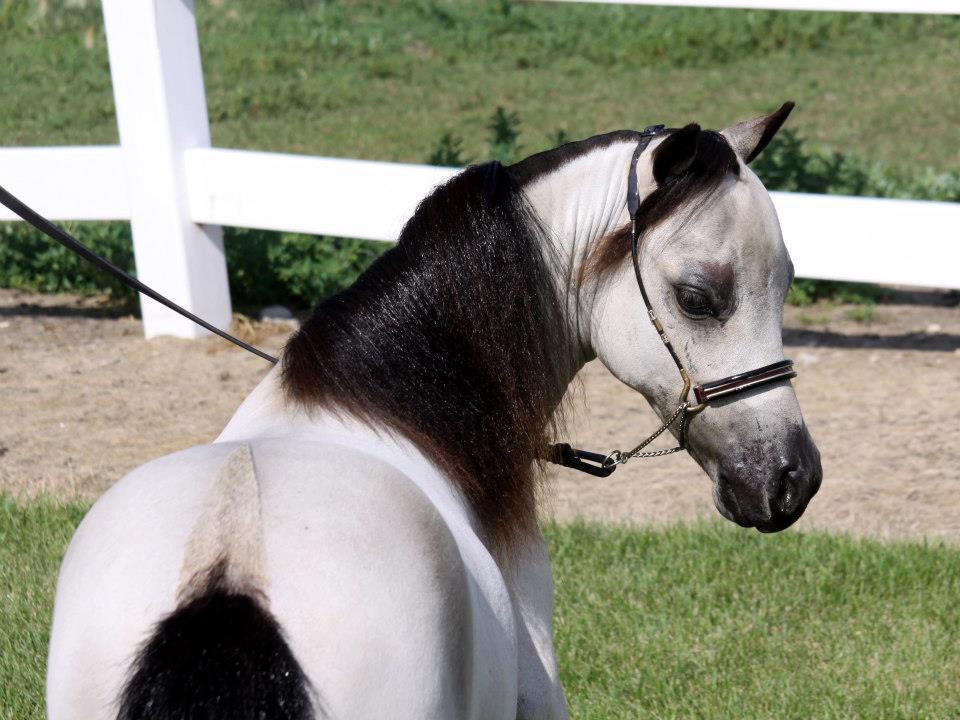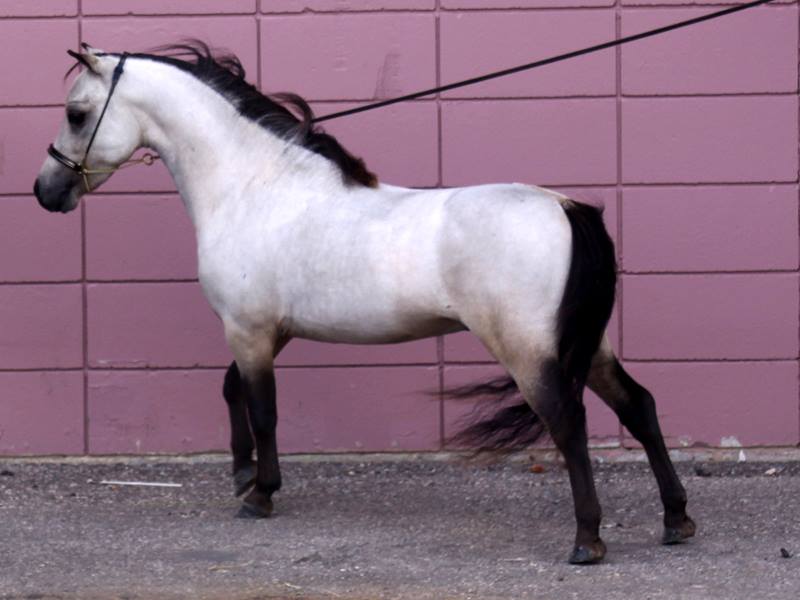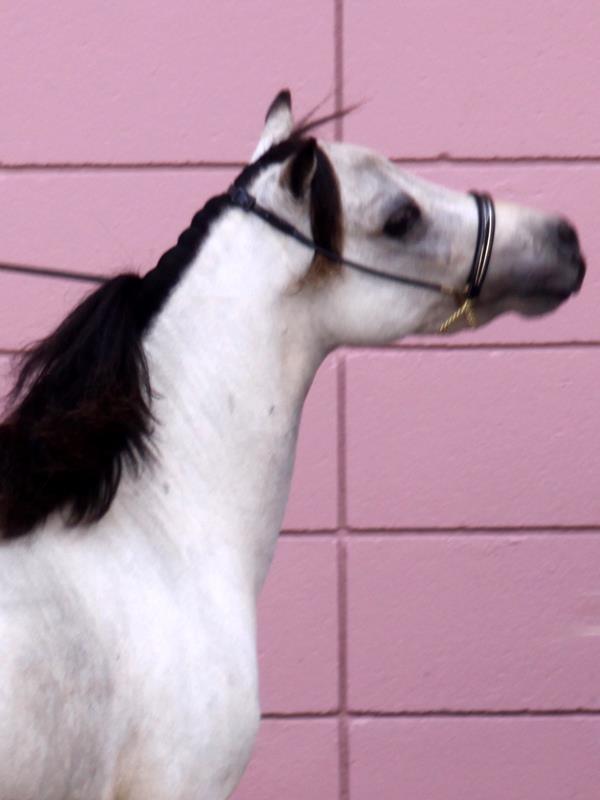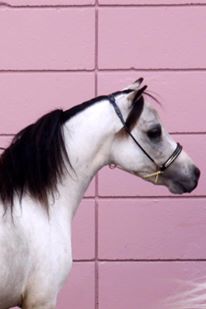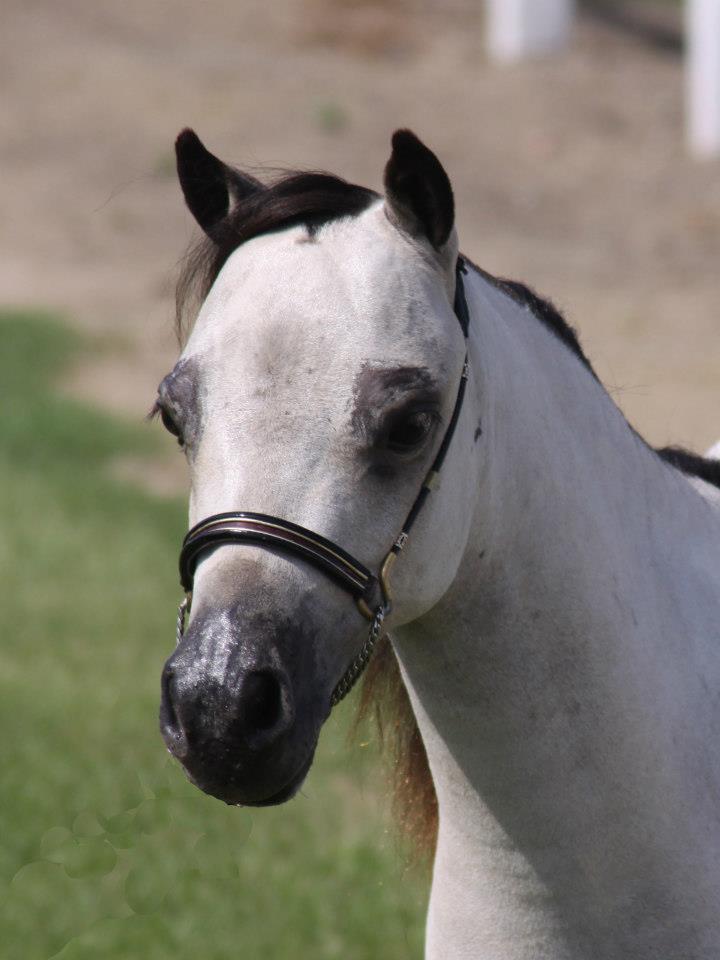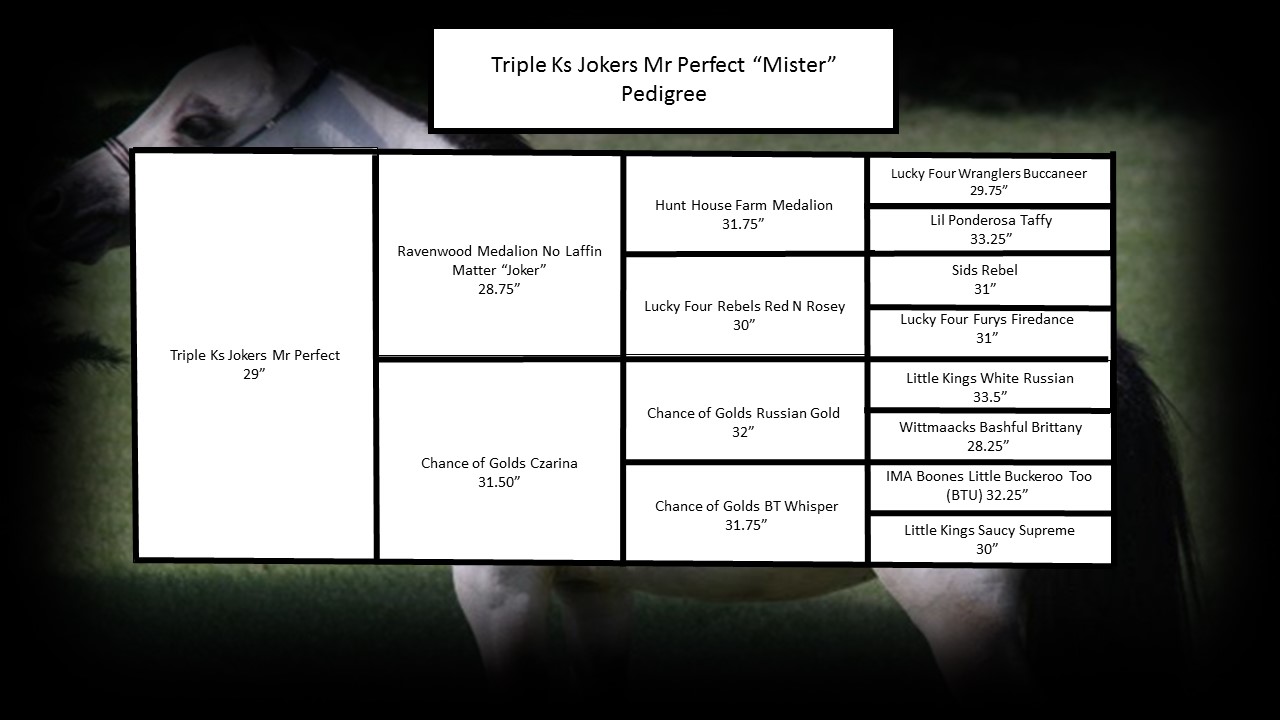 Ravenwood Medalion No Laffin Matter "Joker"
Mr. Perfect's Sire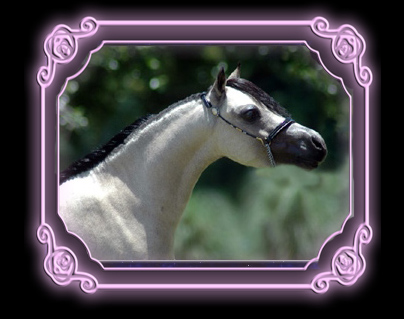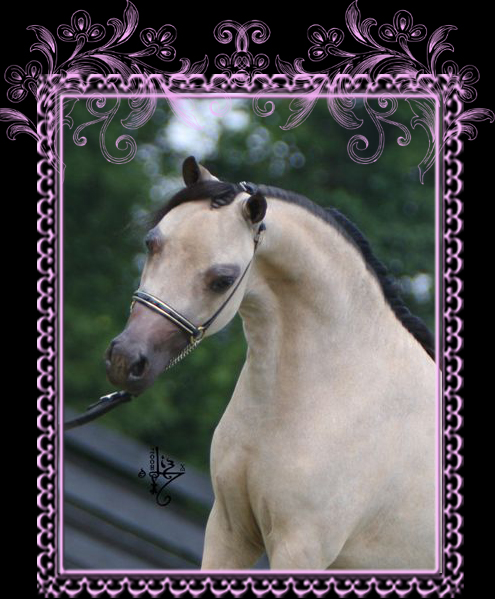 We have loved Joker ever since Triple K purchased him. We are so proud to have one of his son's as our herd sire.
Joker" is 29.00 inches tall and has had a successful show career. Joker has a very good pedigree, and is a full brother to Collectable Medalion, another Ravenwoods stallion that was owned by Triple K.
This beautiful stud was 2008 AMHA World Reserve Champion Two Year old Stallion 29" & Under and 2009 AMHA World Reserve Champion Senior Stallion 29" and Under. He has movement, style and pure beauty.
Joker is sired by National Reserve Grand Champion Stallion and 3 Time World Champion Stallion, "Hunt House Farms Medalion"!!! Medalion was to someone in Europe.
Joker's dam is a daughter of the famous Sids Rebel, Lucky Four Rebels Red N Rosie. Rosie herself was named 2002 AMHA World Reserve Champion also. Sids Rebel is Reserve National Champion 2 different years and is AMHA's Leading Futurity Sire. He has also sired many Supreme Halter horses and National Champions.
Chance of Gold Czarina
Mr. Perfect's Dam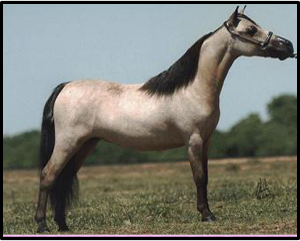 Czarina is a very typy 31" buckskin mare. She to had a great show career. She was the 2007 World Reserve Champion Yearling 28 and under. She has several top 5 sisters as well.
She has Boones Little Buckeroo 5 times in her pedigree and is a perfect representation of his quality.
This beautiful mare comes from champion bloodlines as her sire, WF Russian Gold, is also an AMHA RESERVE WORLD CHAMPION. Her dam is a direct daughter of BTU and out of a King Supreme daughter. Czarina is truly a complete package with a powerful pedigree, balanced confirmation and delightful personality
Hunterberry

Hill




Sweetest

Impression "Teddy"
33.25" Bay Stallion - Foaled 2014
Riverburgh's Jess Let Me Impress x Fallen Ash Scouts So Sweet
L
This guy has an impecible pedgree as well. His Paternal Grandsire is Hunt House Farms Medalion. His Paternal Grandam is a Sids Rebel Daughter and his Maternal Great Grandsire is Little Kings White Russian. His Maternal Great Grandsire is BTU.
Mr. Perfect is exactly that, Perfect. He is 29" tall and is of beautiful color. He is the perfect replica of his sire Ravenwoods Madalion No Laffin Matter "Joker" Joker is one of the few horses Triple K has retained for their breeding program after downsizing.
Mister Perfect has had a small show career but wins everytime. He has been shown at state fairs and our kids show him in 4H. He has been kept very private and not because of his lacking quality..
He is the product of breeding two World Champions together. His sire is the 2009 AMHA World Reserve Champion Senior Stallion 29" and Under. He was also the 2008 AMHA World Reserve Champion Two Year old Stallion 29" & Under. His dam was the AMHA 2007 World Reserve Champion Yearling Mare 28 and under!!!!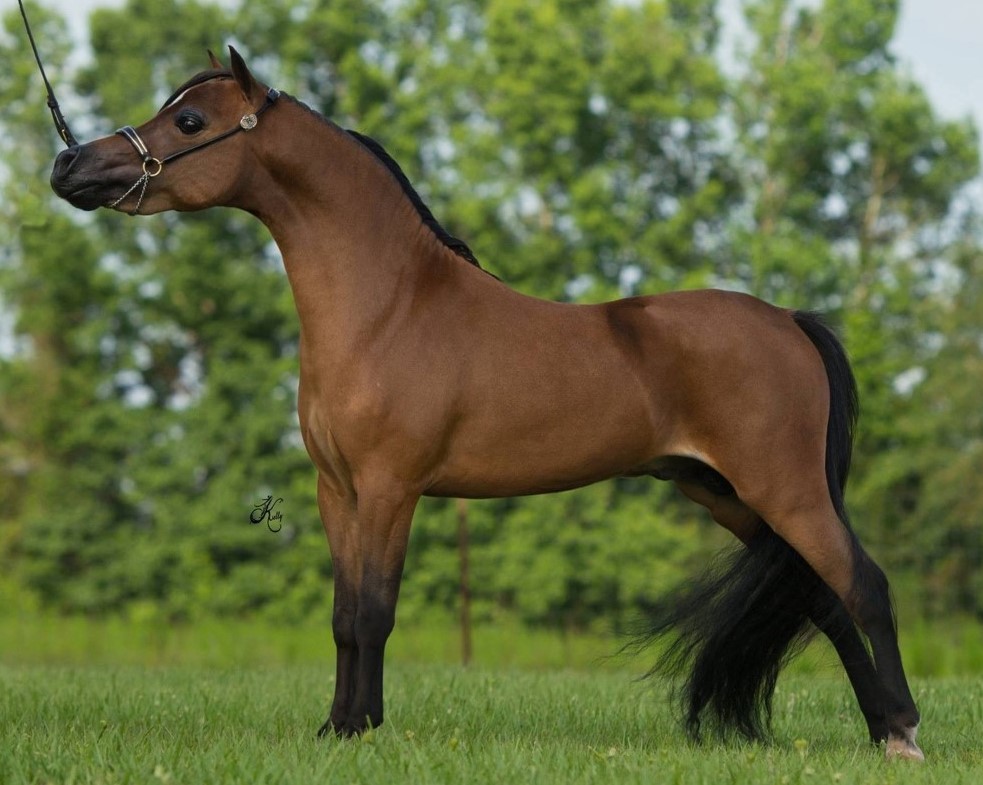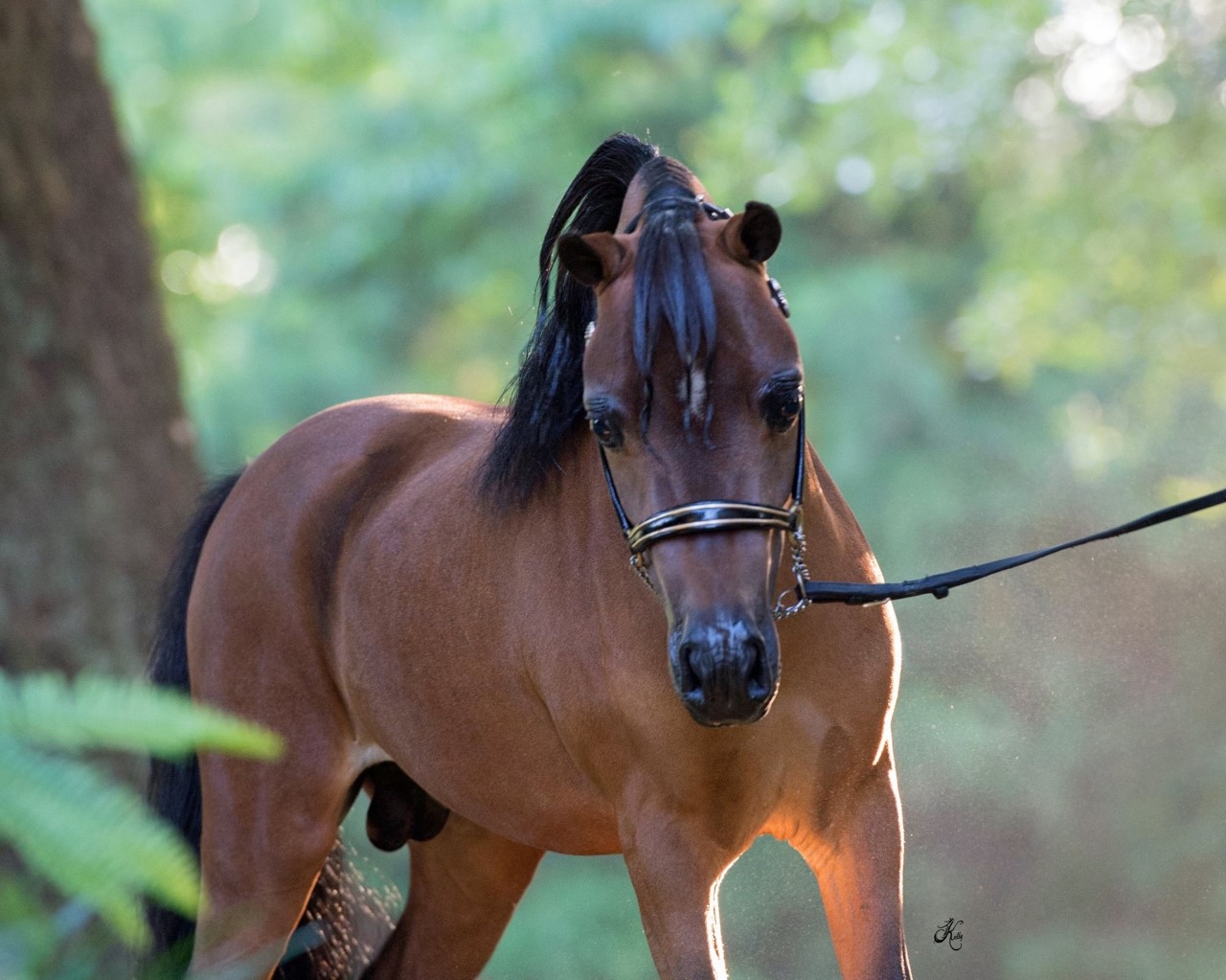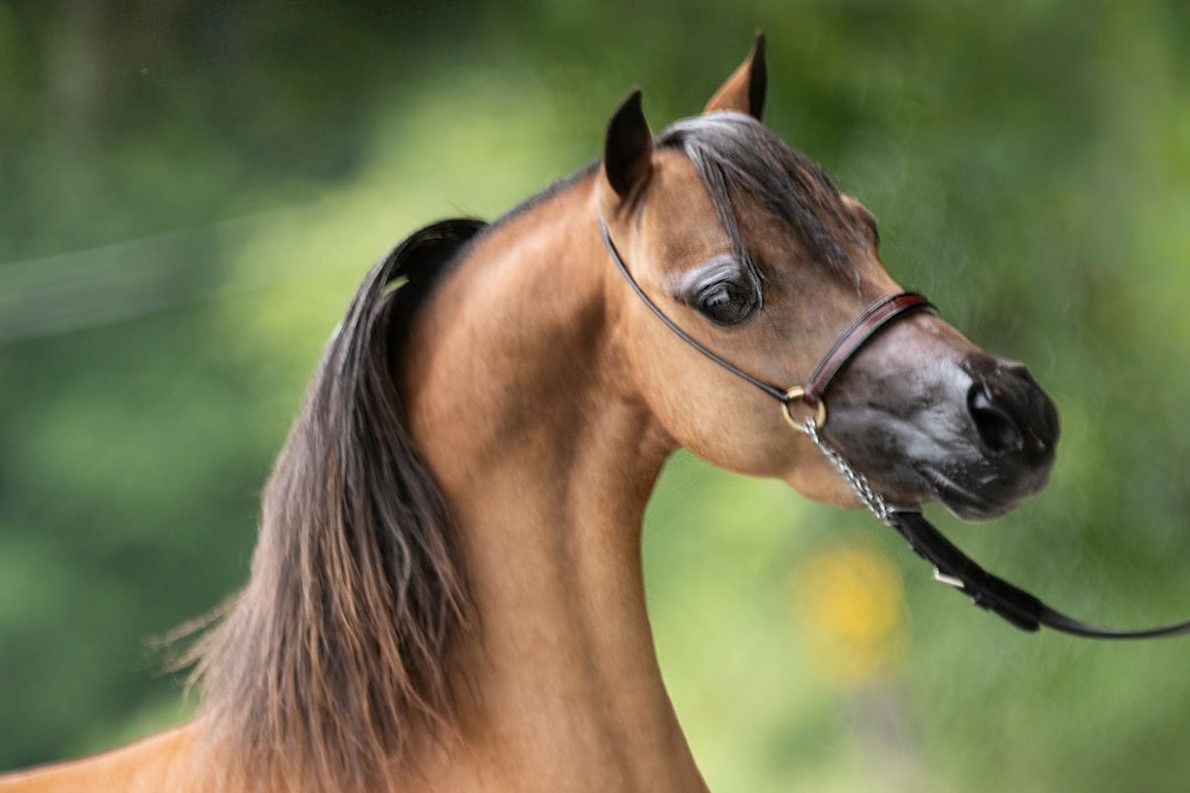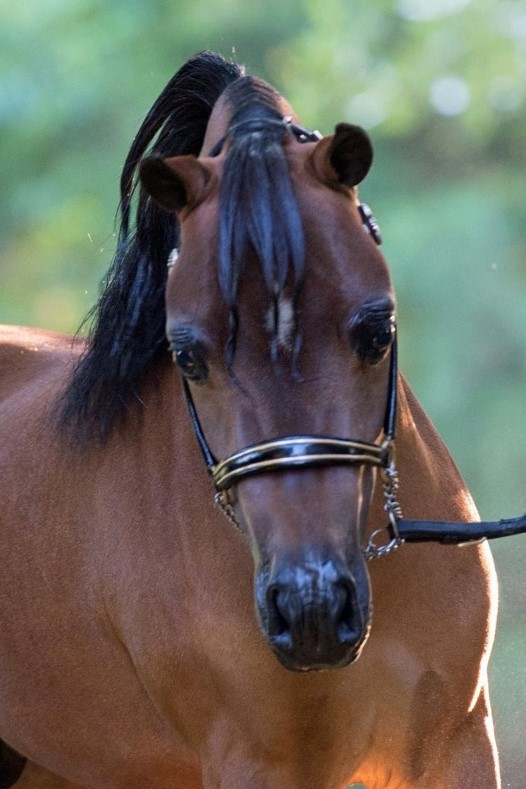 We are proud to announce we have found a new Bay stud. Hunterberry Hill
Sweetest Impression AKA "Teddy"We will have Teddy by the end of the month. He is an AMHA/AMHR 33.25″ bay stallion – WORLD CHAMPION STALLION
He was the 2015 World Champion stallion and the 2016 AMHA Reserve champion stallion.
(Riverburgh's Jess Let Me Impress x Fallen Ash Scouts So Sweet) Talk about a perfect little miniature Arabian!!!
Teddy is an INCREDIBLE direct SON of the 2013 AMHA World Supreme Halter Horse, Rivenburgh's Jess Let Me Impress, who if you were at Worlds in 2013 you would agree is probably the most gorgeous horse you will ever see in miniature !! He is a well proportionate fantastic looking black pinto. Not only is Impress a World Supreme Halter Horse, but he has been siring some of the most competitive foals in the industry.
His sire was a 33" a full Shetland horse. His dam is 29" and is the grand daughter of Sids Rebel with several small horses in her pedigree all the way back.
We are excited to see what Teddy and Mr Perfect will do to advance our breeding program..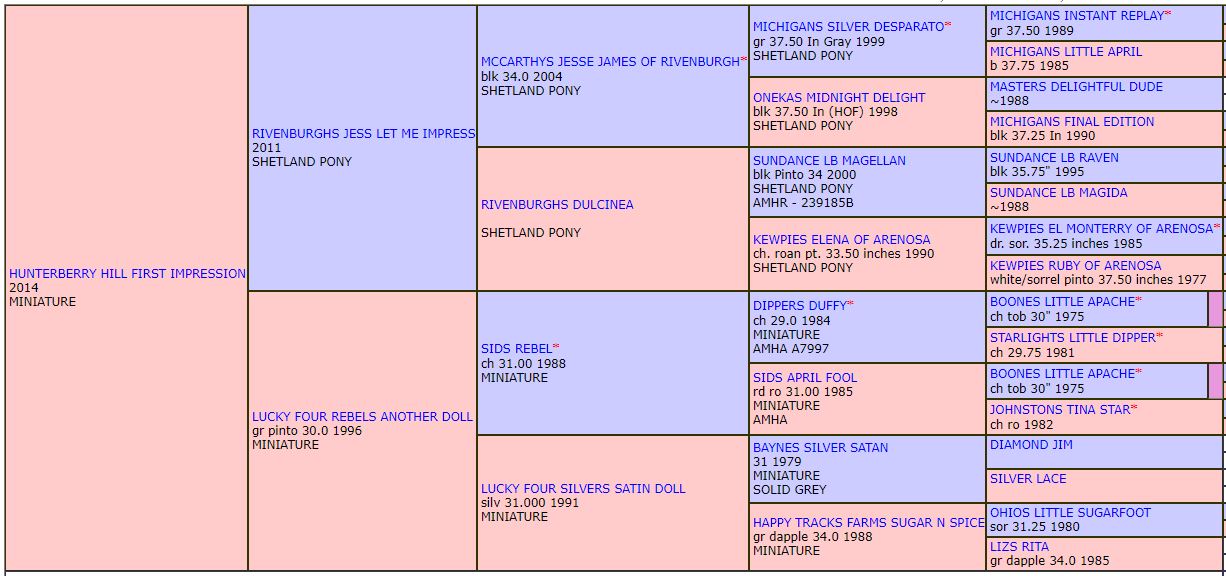 Riverburghs Jess Let Me Impress
Teddy's Sire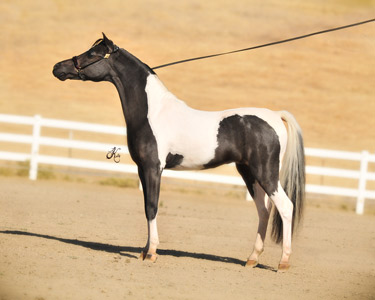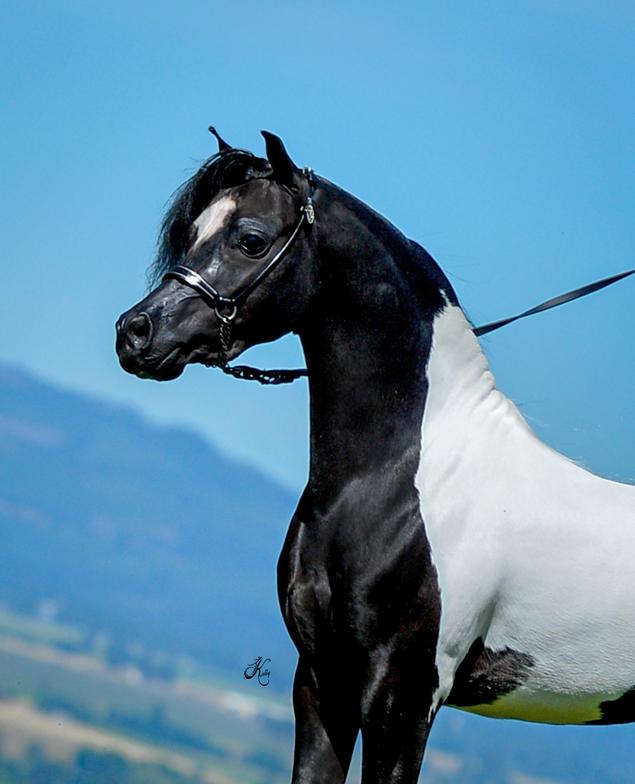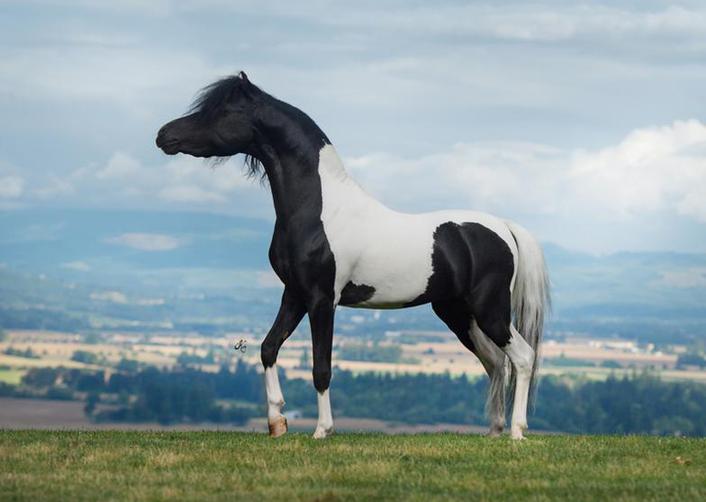 "Impress" was purchased by Hunterberry Hill when he was just days old at Nancy Rivenburgh's Farm. Come early spring of 2013, Hunterberry Hill decided to train and show Impress. Impress lived up to his name at the shows locally and regionally. He was very successful and earned quite the recognitions while he was also covering mares and out producing himself.
In August of 2013, Impress thrilled Hunterberry Hill with his results in his amateur classes with Adelyn Rowland, coming out on top in a tough class of colts in Amateur Junior Stallions Level 2 30-33". Next he was named the World Reserve Grand Champion Amateur Junior Stallion. Later, he was handed over to Mike Hlavatovic to present Impress for us in his Open classes and they could not be beat! He was named World Champion 2 Year Old stallion 31-33", and furthermore garnered the prestigious title of World GRAND Champion Junior Stallion. Impress ended the 2013 World Show by being named the AMHA World Supreme Halter Champion of Champions!
Having won all there was to win himself, Impress has since stayed home to sire foals, and his get are taking his place in the show ring. When his first foals hit the show ring in 2015 they followed right after their father, taking Supreme Championships and then going on to National and World Championships and multiple World Grand Championships. Since his win of the World Grand Champion Junior Stallion title in 2013, his colts have held the title in both 2015 and 2016 consecutively! With just his very first foal crop, Impress won First Place as the Top Earning Futurity Sire in 2015 and with a limited number of participating foals also earned 3rd place in 2016. He sires beautiful and athletic foals!
Impress embodies many characteristics which are important in producing miniature Arabian horses. His delicate chiseled features, long legs and short back, high flagging tail, keen and tightly tipped ears, large expressive eyes, and a thin silky, horse-like coat. He stamps his foals and though they may vary in color, they are all recognizably Impress. His offspring are truly the whole package, possessing extreme type for the halter ring, and still maintaining correctness that lends itself well to the performance ring. Impress has fulfilled both of these desires with his ability to sire both beautiful and athletic foals